CALL TRACKING
FOR PLUMBING BUSINESSES
Boost your plumbing business operations with our call tracking analytics services. At Plumb Solutions, we aim to finesse marketing strategies by understanding what customers across America expect from plumbers.
Call tracking gives you insights into customer calls. You can listen to what they have to say to your front desk operators. Use this information to guide your next marketing campaign and improve your plumbing business.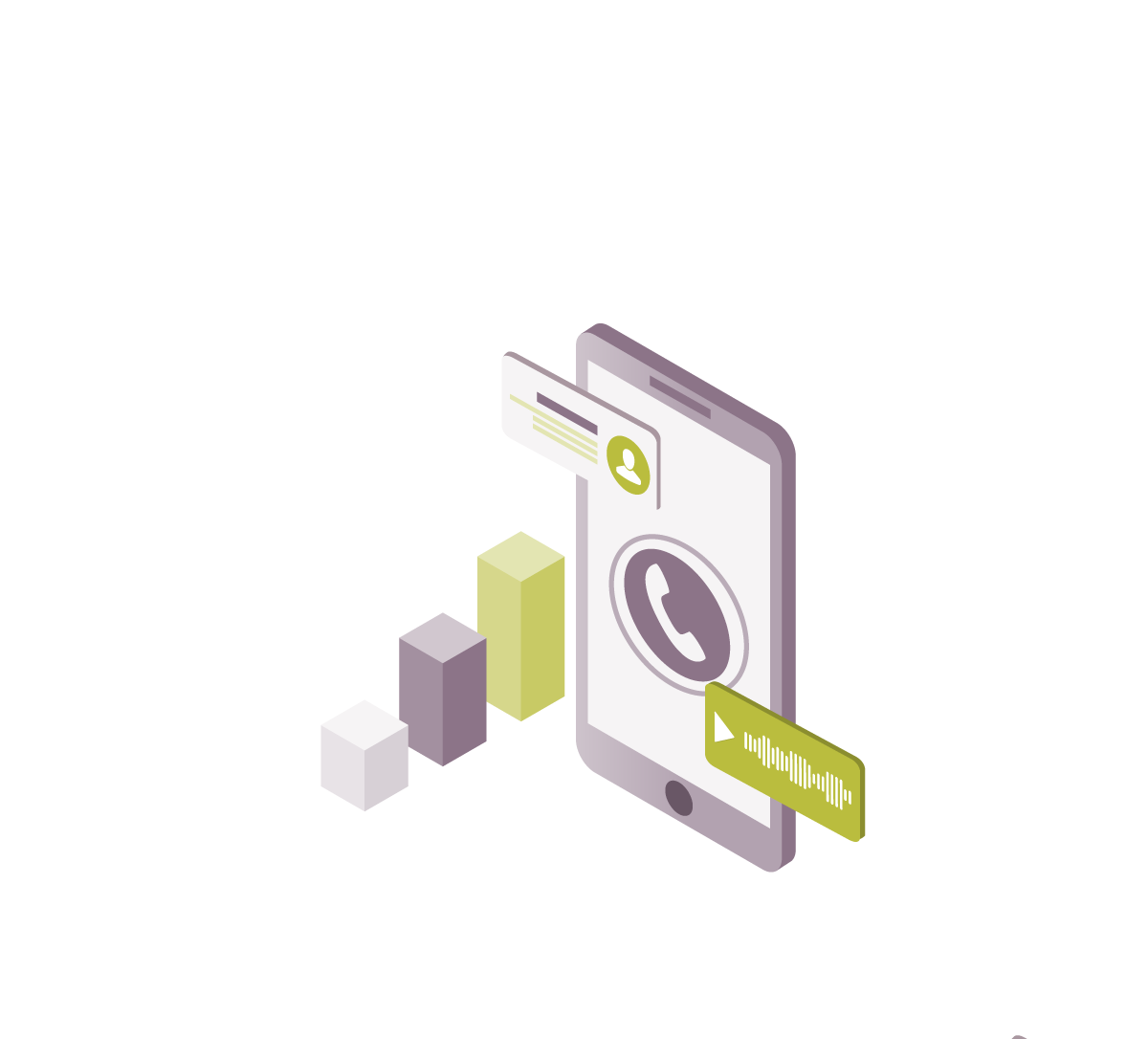 Plumb Solutions offers these features to improve your plumbing services:
Customized Dashboard
Create a custom dashboard where you can find all your important metrics at your convenience. See where calls are coming from and how many you receive. For convenience, you can access this dashboard on desktop or mobile devices.
Recorded Calls
Monitor your sales team and potential customers with our call recording features. You can listen to the calls you receive to ensure that your team is helping clients as much as they can. Reviewing calls can also help you determine what services people are looking for, so you can make necessary adjustments.
Organized Calls
People call plumbing businesses for different services. We organize the calls you receive, allowing the improvements to be more accurate to each area of your business. Once we know what people are calling about, we can focus on certain areas that may need improvement. Similarly, we can boost the areas that are doing well to close sales much easier.
BENEFITS OF CALL TRACKING FOR PLUMBERS
Keep a record of all business phone calls
Monitor the quality of your customer service
See keywords and ads that triggered new customer calls
Determine the biggest source of your phone leads
Learn where to focus your marketing dollars
GET COMPLETE ACCESS TO OUR CALL TRACKING DASHBOARD
We value transparency at Plumb Solutions. You get complete access to the very dashboard we use to track your plumbing business's call activities.
See for yourself how well everything works so you can ensure your marketing strategies are effective. You can get updates anytime, anywhere you need your call metrics. Our comprehensive dashboard allows you to track your plumbing business's key performance indicators (KPI).
Our call tracking team looks at these KPIs to help you determine your next steps. We can guide you through your options by helping you understand the implications of your metrics. Allow call tracking services to unlock your plumbing business's potential.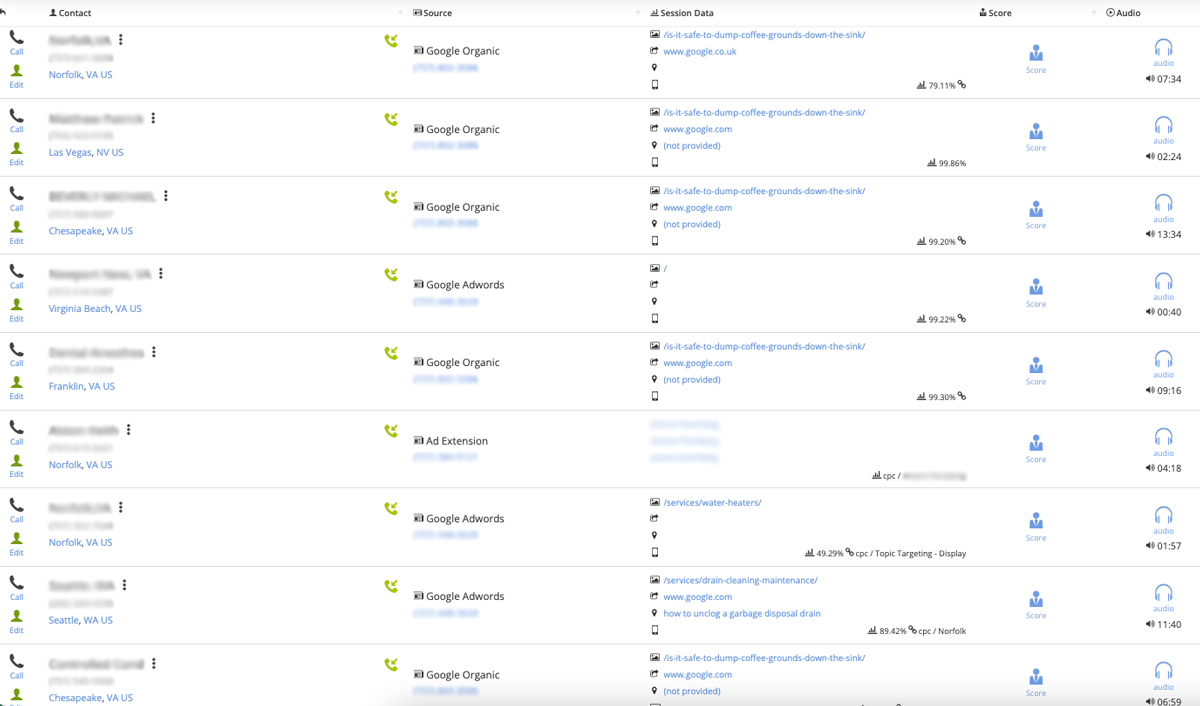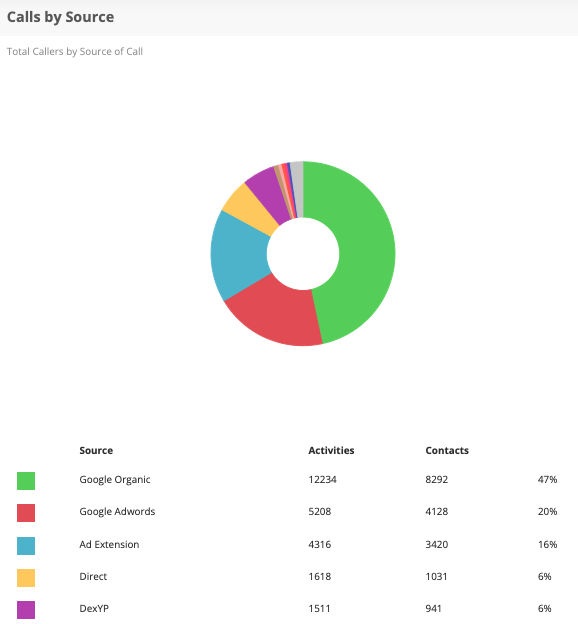 TRACK KEY PERFORMANCE INDICATORS
Understand which areas of your business need adjustments by tracking the following important metrics:
Generated Leads
How many people have called you asking about your services? Have there been any recent signups from your website? Get instant insights with our KPI tracking dashboard.
Cost Per Lead
Find out how much you earn on average by tracking the costs from your generated leads. Similarly, you can determine how much you spend to secure the leads you generate. Our dashboard gives you insights into your overall investments and ROI.
CHECK OUT 
THE COMPLETE GUIDE TO CALL TRACKING

 FOR PLUMBERS!
Call Tracking is a win-win! It is our way to validate and improve our marketing efforts, and it's your way of ensuring quality control. Take a look at this complete guide to get a better understanding of how our Call Tracking services can help you get more qualified leads with real-time data that can help grow your plumbing business.
Ready to improve your plumbing business by taking action on the calls you receive? We would love to discuss your goals and help you identify your best options. Get in touch with our professionals today to determine the call tracking services that suit your plumbing business.
ARE YOU READY TO GET STARTED?