LEAD GENERATION
FOR PLUMBING BUSINESSES
Our Lead Generation services can help you attract, engage, and convert profitable leads for your plumbing business without breaking the bank.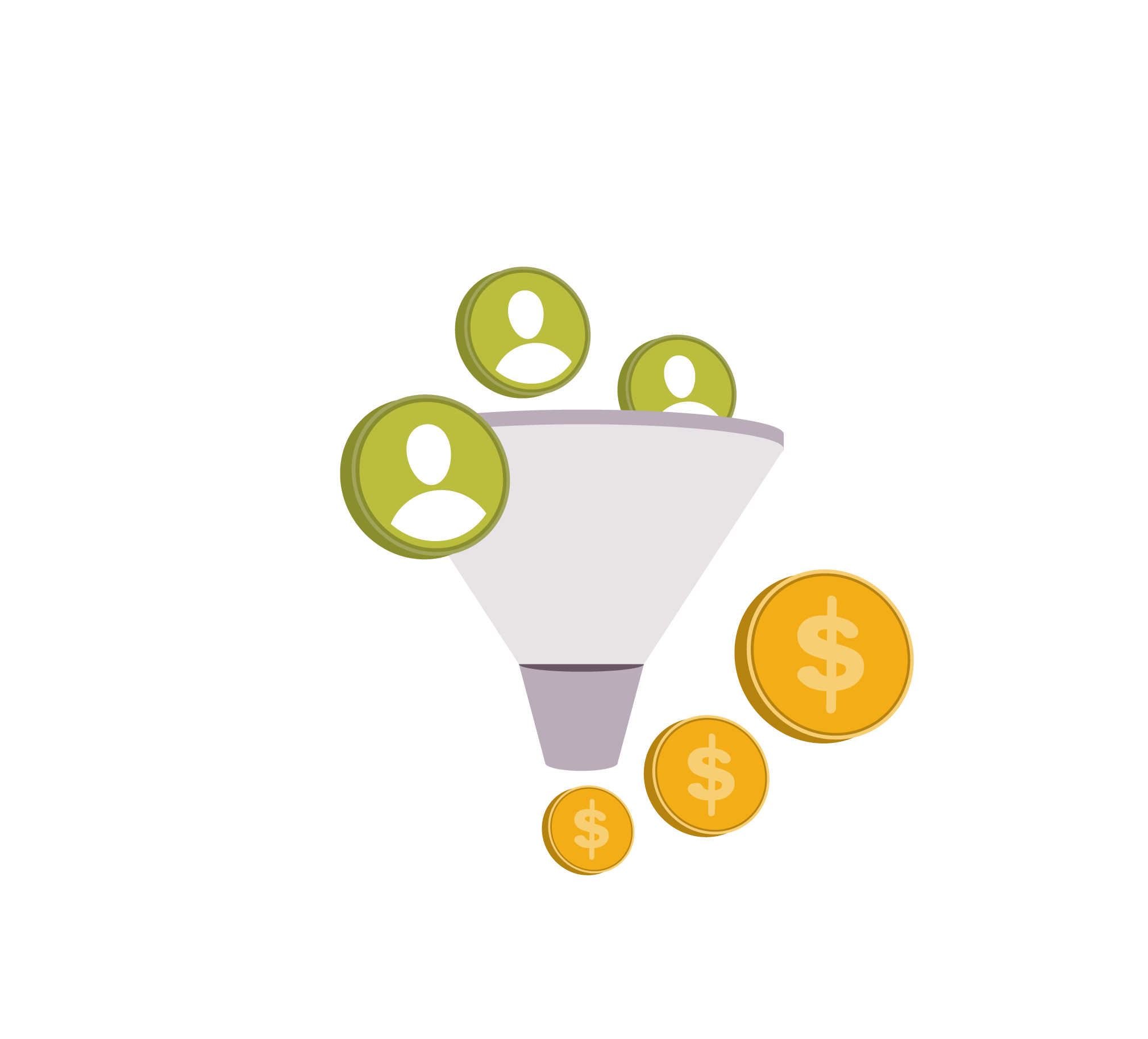 THE IMPORTANCE OF LEAD GENERATION FOR PLUMBING BUSINESSES
Only 30% of business will last ten years. Plumbers are not excluded from this category. The reason so many small businesses suffer after the first few years is by not focusing on marketing and sales. For plumbers, lead generation is vital for long-term success. Without understanding how to focus on your target audience, create a sales funnel, or conduct basic lead scoring, your chances to beat the competition are minimal.
The reality is simple, plumbing companies that succeed learn how to generate high-quality leads. The companies that can master marketing and sales early in their lifetime have a huge advantage over freelance handyman that are fighting tooth and nail for every bid. Unfortunately, without scalable lead generation strategies, you will have to bid the lowest price to win business. From there, it is a race to the bottom for profitability – not a winning business model.
Traditionally, a plumber's primary sales pipeline comes from referral business and relationships. However, what happens when a relationship ends? Or the referral business dries up? Most companies can barely last a month with reserves. Thankfully, a great lead generation plan will reduce sales droughts and allow you to win market share when other plumbers are ready to throw in the towel.  
DIRECT TO CONSUMER MARKETING
When the phone stops ringing, what do you do? Many will start reaching out to other contractors looking for work. However, the companies that are in it for the long haul will begin developing their marketing and sales team. Sometimes this is an in-house endeavor, other times it makes sense to outsource to marketing experts. Either way, finding a solution for your marketing efforts is vital to preventing sales droughts.
Service-based business models are trending towards direct-to-consumer marketing. Instead of waiting for the customer to come to you, you go to the customer. In many ways, successful businesses have been doing this for years. However, how you find customers is dramatically changing every day. Long gone are the days when someone looks for their plumber in the phone book. Now, we have to study how users search online, interact with social media, and consume online content.
By finding people who are actively interested in your product or service, you can expedite the sales process. Specifically, instead of paying for a billboard and waiting for a commuter's pipe to burst, you are showing up on Google when someone searches, "top-rated plumber near me." This is the power of direct-to-consumer lead gen that will drive business growth for the next decade.
lead generation for plumbing businesses

is the key to

long-term success.
Start with creating a target audience, finding the lead source that fits your business, and calculating a profitable cost per lead. If you need help getting started in the right direction contact us today or schedule a free discovery call.
BEST LEAD GENERATION SOURCES FOR PLUMBERS
There are many different lead generation sources, from email marketing to paid ads and content creation. However, you must research how your customers behave online and what platforms they spend their time on. From there, you can create a targeted approach to generate leads. First, look through your current customer database and website visitors to understand who is your target audience and how they interact with your business.
Once you have sifted through your company data, find low-hanging opportunities. For example, compile the email addresses of your past clients and run a targeted email marketing campaign for a seasonal offer. Inversely, if your target audience is not residential, work with b2b marketers to craft an email campaign that brings value to your contractors. All in all, leveraging your company data will yield the highest conversion rate at the lowest cost. The biggest issue with this source is volume and scale. You will likely tap the ceiling quickly.
The next lead generation source to utilize are search engines. Search engines are a very active form of media. Meaning, people search for products and services they need right now. For example, over half a million people search, "plumbers near me," a month. In your local marketplace, thousands of people are looking for plumbing services. If your company can rank at the top of the page for plumbing searches or show up frequently, there are a lot of opportunities to gain new business every day.
Once you have established a strong search presence through business listings, SEO, search ads and social media are the next lead generation frontier. There are two primary ways to generate leads on social media: content or ads. Utilizing ads across social media is a great way to generate leads fast. Big social media giants, like Facebook, have become experts at leveraging user data to support advertisers. More specifically, you can create hyper-targeted ads that highlight plumbing promotions to people that actively need your services.
If set up correctly, social media ads can be deployed quickly and scaled across markets with ease. On the other hand, a content strategy is a large time investment, however, brings an immense level of value to your audience and a reliable source of high-quality leads overtime. This requires a dedicated content creator that can craft narratives, create engaging content, and regularly post across all platforms. This strategy will give your company authority in the plumbing space and spread your brand across new communities. While this strategy does not drive the needle as quickly as paid ads, it will support your lead generation sources long-term.
Return on investment, conversion rate,

and

cost per lead are the foundational blocks to succeeding in

Lead generation for plumbing businesses.
UNDERSTANDING YOUR METRICS
With the flood of data, media platforms, and digital marketing services, it is easy to get carried away. There are hundreds of ways to purchase leads online, however, just because you now have access to leads, doesn't mean you are more profitable than before. Often, companies become less profitable when they begin marketing online. Creating an effective marketing campaign starts with a return on investment. To create a scalable lead generation machine, you need to first understand ROI. Once your ROI is established, you can break down how your conversion rate affects your cost per lead and how your cost per lead affects your ROI.
Your conversion rate depends on what action you are tracking as a conversion. In this example, a conversion is when a lead becomes a customer. The higher you can increase your conversion rate, the better your ROI will be. Many things can impact your conversion rate starting with customer service, landing page design, lead follow-up, price, etc. Fundamentally, every campaign is a little different and it's your marketing team's responsibility to track this aspect of the campaign.
Once you have established your ROI and conversion rate goals, the last key metric to track is your cost per lead. Cost per lead is one of the most important metrics to follow both for scalability and profitability. If you can get a cost per lead below market value, you will be able to increase your lead volume without increasing your marketing expenses. For example, if you can reduce your cost per lead from $100 to $50, you will be able to double your lead volume at the same monthly cost. 
A good cost per lead depends on a few factors: competition and lead source. Competition is naturally going to drive up the price for a lead. If you work in a large metro like New York or Los Angeles, your lead cost could be triple digits because of the national plumbing companies that are willing to out pay smaller companies for clicks, views, and leads. However, there is not the same level of competition in smaller cities and you can see plumbing leads between $20 and $40s.
Lead source is the second major factor in determining your cost per lead. If you are paying for ads across Google or Facebook, your cost per lead is a re-occurring variable cost. This means that you will pay every month to run ads and the cost per click is always changing. However, if you want to utilize organic search results as a lead source, your cost per lead is a fixed lump sum investment. You will spend a certain amount of money for ongoing SEO services to rank for plumbing keywords. Over time, you will see leads coming through this organic channel without paying for ads. Your cost per lead will decrease with every lead you generate. With this said, there are a lot of nuances to ranking for organic results and every SEO agency charges a little different. Fundamentally, cost per lead is a fluctuating metric -you must have a good understanding of your local market and lead sources that fit your business model.
ARE YOU READY TO GET STARTED?