NEED TO
HIRE QUALIFIED PLUMBERS

FOR YOUR BUSINESS?
We can help you with your efforts to find and recruit qualified licensed plumbers and plumbing technicians to keep business flowing.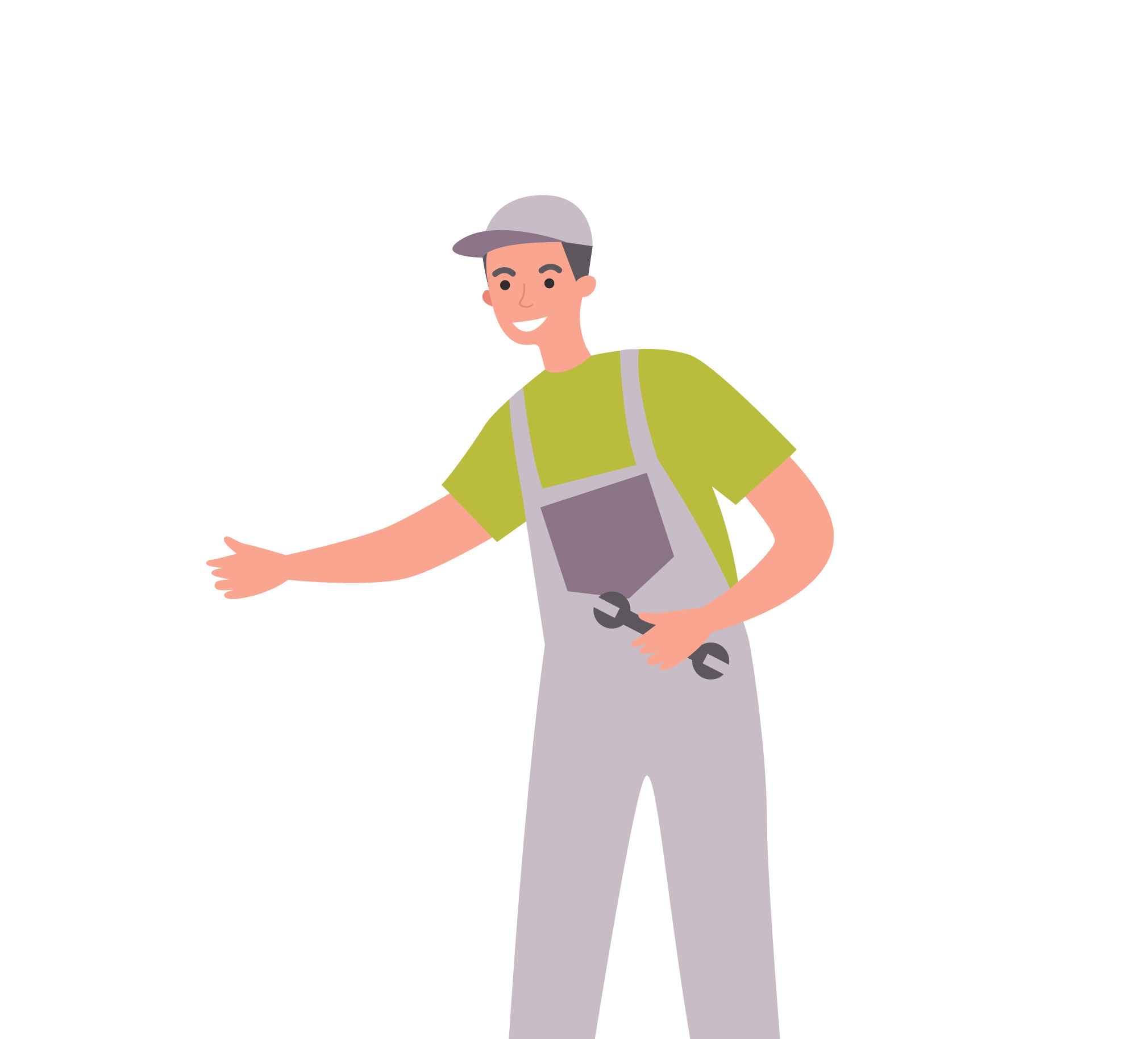 NEED MORE PLUMBERS OR PLUMBING TECHNICIANS?
Congratulations! Your phone won't stop ringing, emails are coming in and your inbox is full. It seems like everybody needs a plumber, and thanks to the reputation you've built with your business, they're calling you!
Uh oh. You don't have enough plumbing technicians to handle the flood of new plumbing business. If you keep a customer waiting too long-you know the drill, they'll go elsewhere for their current and future plumbing needs.
Relax. We've got you. We've been helping plumbing owners scale their businesses with smart solutions for over a decade. That growth doesn't always only add up to more customers — sometimes it means hiring qualified techs you can count on to do the very best job on every service call.
HOW DO YOU ATTRACT THE MOST
 QUALIFIED PLUMBING APPLICANTS?
Glad you asked.
Here are 10 ideas to expand your application pool with the most promising plumbing service technician applicants.
1. How's your website looking these days?
If customers can find you, that's great. But you also want to make sure plumbing technicians looking to advance their careers know all about you, and their first impression is likely going to be what they see when accessing your plumbing company website. At a minimum, your site should be professional and aesthetically pleasing. Many sites are structured for conversion so visitors can become customers. The best sites also ensure that qualified technicians want to work for you. Would you want to work for a company whose website looks dated and unkept?
Make sure the careers section of your website includes photos of and testimonials from your employees about why they love working for the company. Words matter; professional video testimonials help even more. It will also help if you list benefits and promotion opportunities and include an authentic message from the owner.
Been in business 40 years? Build on that— "Offering40+ Years of Reliable Career Opportunities!" Brand new? Build on that, too. "Opportunities to advance in fast-growing business!" We have experience developing plumbing websites, and have the knowledge necessary to ensure your site presents all your unique strengths to potential customers and employees.
2. Your recruitment strategy should span multiple digital channels from your website to Google to Bing to Facebook and YouTube
You know your job listings need to be on every major job platform – Indeed, ZipRecruiter, Monster, etc. But it's important to meet potential employees where they already are, on sites like Facebook, and in their search results. This makes it much easier for those who are interested to come across your listing in their regular browsing, compared to seeing your job in a list of hundreds of others. If you need help getting your job listing in front of more eyes, give us a call! We'd love to help develop recruitment strategies that work for your business.
3. Pay-per-click ads are another valuable tool
Create banner ads that appear on popular websites, including trade-focused sites that plumbing technicians are likely to frequent. Make sure you target people who have visited the plumbing careers section of your website previously by using Google's Display Network. Target plumbing technicians in the geographical areas you are recruiting from. Pique interest from the best plumbing technicians out there by making your ad engaging and creative- we're well versed in creating moving/HTML5 display ads that work well on Google's Display platform. You also want candidates to see your company's name while they're browsing their social media feeds and favorite websites. PPC advertising for Plumbers is what we do, in fact, we have a set list of keywords that we start all plumbers off with until we have enough data to refine your campaign for your market! It's all about saving you time and money.
4. Be strategic with your social media
If your company is only on Facebook, that's a good start, but it's not good enough anymore. Don't overlook YouTube, Instagram and especially LinkedIn to attract the best candidates. Set up a company page on LinkedIn that you monitor regularly. Make sure all your employees have LinkedIn profiles, too. Of course, you should be advertising your openings on LinkedIn in addition to every other social media network. LinkedIn will send emails to potential candidates that match the skills and location of the job posting.  Keep in mind, if you're too busy to handle this, digital advertising is what we do best!
5.

Make sure your social media highlights your workplace culture
Share employee stories that highlight some aspect of their lives. Employees like to work for companies that invest in them, whether it's their potential fora promotion and a higher plumbing salary/hourly wage or a genuine interest in a cause that's important to them. Work-life balance has become increasingly important to today's employees. Make sure your candidates know that they're not going to work at a sweat shop or a plumbing company where they're not valued. They should see you as an employer who cares about hiring and retention. Our in house content writers have hundreds of posts worth of experience and know exactly what works – let us help you!
6. Make it easy to apply. Most places don't.
Your application form must be digitized. Minimize your screening questions to maximize your application pool. The fewer questions, the higher applicant volume will be. Make sure your application draws out the most relevant information from the candidate. For example, don't ask if your applicant has one year of experience as a plumbing technician. Ask how many years of field experience they have as a plumbing technician. We've digitized a ton of plumbing job applications and know the process in and out that will easily streamline your hiring process, contact us today and let us get you going!
7. Is your website mobile-friendly?
More than half of web traffic comes from mobile devices, especially since Google's mobile first indexing update a couple years go. Don't frustrate your applicants by asking them to upload a resume. That's often too challenging on a mobile device. Have them fill out a basic questionnaire or consider asking them to take a brief test of their skills. Either way, the shorter the better. We know what data to review, what Google wants to see and what keeps end users happy on mobile devices when you optimize your current site- let us get your site optimized today!
8. Make sure your company is connected to relevant community colleges and trade schools
Graduates earning certifications, certificates and associate degrees are ripe to hire. Establish a pipeline to your company. Consider offering an apprentice program or a trade school sponsorship and advertise that on all the social channels we've talked about. We can definitely help you develop the right message and deliver it to the right people.

9. Your current staff members are ambassadors for your company
Make sure you have a company referral program that gives your current technicians an incentive to recommend others for your plumbing business. Pick their brains about what motivated them to apply for their current positions. Often the top candidates come from internal referrals. Highlighting what your current team loves about working with you on social media is a great way to show off all the perks in an authentic voice.
10. Three letters: SEO(Search Engine Optimization) For Plumbing Companies
Everything on your website should be targeted for Search Engine Optimization. Is your website optimized so that an applicant doing a Google search is easily directed to your company careers page? Are you tracking visitors? Do you know if someone calls from your website or fills out a form?
Most candidates won't go directly to a site when looking for a job. Make sure your company's name pops up first when job seekers turn to their search engine choice. Don't get too fancy with the title of your job; if a plumbing technician is what you're looking for, use those words to promote the opening. We've written tons of plumbing content over the years and know what Google wants to see and what it takes to rank. Let us write yours today!
WE'VE OUTLINED
WHAT YOU NEED TO DO


NOW LET

PLUMB SOLUTIONS

HELP YOU GET IT DONE!
Your business is plumbing, ours is maximizing the digital solutions that will make your business thrive and stay efficient. Schedule a free call with us to find out how we can best serve your needs. Your time is valuable — we know that. A few minutes with us could get you dozens of excellent candidates. We're a no-nonsense company that's eager to help your company grow and achieve the results you want quickly!