GOOGLE ANALYTICS
FOR PLUMBERS
In the crowded internet marketplace, it can be challenging to get your plumbing brand out there. Customers can come from far and wide across the internet, but what do you know about them? Why did they visit your website? Did they find the plumbing information they were looking for? Will they visit again based on the plumbing information you provided? More importantly: how can you collect such information, and what can you do with it?
Questions like these are the reason that  Google Analytics Tracking  is so important, especially for plumbing websites. In fact, it's so essential that every single plumbing website should use it if they want to increase their traffic. But what exactly is Google Analytics, and why is it so important? We'll explore all these questions here.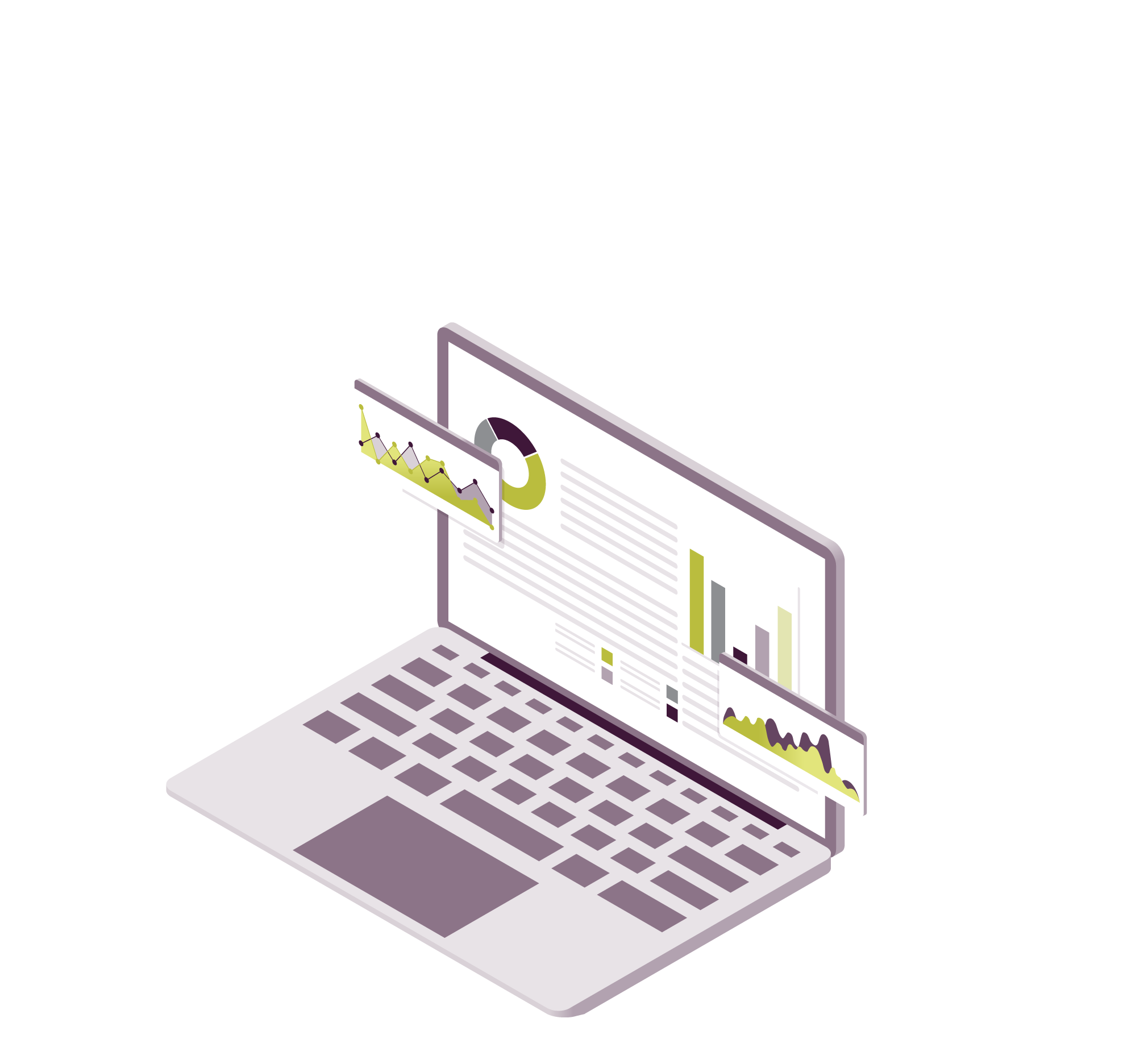 WHAT IS GOOGLE ANALYTICS TRACKING?
Google Analytics is a free tool from Google that tells you everything you want to know about your visitors, such as:
Their demographics such as age, race, gender, and location
How your visitors found your website (social media, referral, etc.)
Which browsers they use
What keywords they used to find you
If your site is mobile-friendly
Number of page views
Where they're most likely to visit
How many visitors become customers
Which plumbing content on your site appeals to them the most
Google Analytics primarily tracks three essential things:
Acquisition: How your website gets traffic
Behavior: What potential plumbing customers do on your website
Conversion: How your plumbing website gets users to complete a form, place a call, engage a chat prompt or take notable interactions across your site
Knowing this information opens up a whole world of new information about your plumbing visitors. For example, let's say that your current plumbing website focuses on leaky pipes and valves and someone found that your article on leaky pipes generated the most traffic. You can capitalize on that information by creating more content geared towards all the different situations where leaky pipes arise and certain nuances it, thus improving customer retention and loyalty.
Knowing what keywords your visitors searched for is especially important. SEO is everything, and your plumbing website's success often lives or dies due to how good you are at it. Crafting plumbing content specifically to address people's needs is a surefire way to draw eyes (and potential customers) back to your domain over and over.
Most plumbing businesses want to get to know their target demographic as best as they can. Unfortunately for them, most people aren't just filling out surveys for corporations. That's why Google Analytics tracking is your best friend — it gathers all the information you could ever want about customers with little to no effort.
GET HELP SETTING UP YOUR
GOOGLE ANALYTICS ACCOUNT
HOW CAN PLUMBERS USE GOOGLE ANALYTICS TO GROW?
Using Google Analytics tracking is simple and easy, but still requires a bit of set-up. Start by creating a Google account. Then go to google.com/analytics and fill out the required information. Once that's finished, click on "Get Tracking ID" to complete setting up your Google Analytics account.
Next, you must insert the tracking code onto every web page you want to track. The primary way of doing this is simply copying and pasting the code into your website's template. Some web hosts have Google Analytics integration which will add the code automatically.
Plumb solutions is an expert in setting up and correctly installing Google Analytics for Plumbing websites. We're also familiar with the many issues that plumbing businesses owners run into when they try to implement Google Analytics themselves or their current website provider/support service who's core competency is not Google Analytics related.
Establish Your Plumbing Website Conversions
Next up, you'll want to set up your plumbing related goals under your Google Analytics profile. Just click "Admin" on top of your Google Analytics and then click "Goals." Then, click "New Goal," "Custom," and "Next Step."
Here, you'll decide which of your landing pages you want your ideal visitor to end up on. Ideally, you'll want something that will change them from visitor to customer to meet your conversion goals.
Your conversion goals are up to you, but some common ones are:
Purchasing from your site (if you sell related plumbing supplies or routine plumbing maintenance equipment)
Signing up for your email list or newsletter
Submitting a form on the website
Clicking a specific button or link
Generating leads for your business
Engaging your website's chat
Your ideal goals depend on what your plumbing business focuses on. For the majority of our plumbing business clients, phone calls and form fills are paramount. Please keep in mind most of the Google Analytics goals that we setup are manual and involve coding each and every conversion & testing in real-time to ensure the integrity of all the metrics we report to you on or that your custom conversion dashboard that we build relies on.
WOULD YOU LIKE HELP
CHOOSING THE RIGHT ANALYTICS GOALS?
WHAT KIND OF DATA DOES GOOGLE ANALYTICS TRACK FOR PLUMBERS?
Google Analytics tracking gives you all sorts of information. But what can you do with this information, and how is it useful?
Start by going to the Google Analytics home. Here you'll see data like:
Users: How many people came to your site
Session: What the visitor does at the site
Session Duration: How long they stay on the site
Bounce Rate: How many visitors leave without interacting
Active Users: How many people are currently on the site
You can see the five kinds of reports on the left side of the screen:
Real-Time Reports: Number of users online right now
Audience Reports: Website traffic and demographics of visitors, such as age, race, location, and even browser
Acquisition Reports: Where your users came from, including search engine, social media, or referral links
Behavior Reports: Tells you what visitors are doing on your site and has information like page views, bounce rate, average time spent, and their exit and landing pages
Conversion Reports: Measures your conversion rate based on whatever metrics you chose – downloads, subscriptions, and more
These Google Analytics reports provide valuable information about who's visiting your website. You can use this knowledge to further improve your marketing and targeting strategy.
How Do Plumbers Track Conversions in Google Analytics?
Meeting your conversion goals is the main way of determining if your website is successful or not. If you set up your goals per our directions earlier, tracking conversions shouldn't be a problem. Just click on "Goals," and you can see all sorts of useful information, such as:
How many conversions your website received
Which URLs your visitors clicked
The path your visitors took to convert
You can also find reports that break down Google Analytics data into handy information. For example, if you wanted to, you could break down the number of conversions made by people who live in Wisconsin. You could narrow it down in a myriad of other ways, too – what social media sites they came from, which landing pages made them convert, and so forth.
If you have multiple goals, you can use the drop-down menu to toggle between them.
WHAT KIND OF DATA DOES GOOGLE ANALYTICS TRACK FOR PLUMBERS?
For most plumbing business owners, Google Analytics data is nothing more than just a collection of words and numbers if you can't find a way to maximize it. The primary strategy many plumbers use is to find out each page's performance and optimize from there.
For example, let's say you wanted to determine which page performs the best. You would click "Acquisition" and then "Search Console" and "Landing Pages" to find your landing pages. Then, organize your pages by goal count.
If you want to maximize your top or bottom-performing pages, you can try the following strategies:
Use an SEO plugin to improve the page's SEO score
Compare the page's keywords with other top-ranking keywords
Change the keywords to match more popular alternatives
Updating content to meet with current market demands
Making the page more mobile-friendly
Of course, there's no one-size-fits-all solution, but that doesn't mean you shouldn't make the most of what you've got.
More Time Spent On Website
More Conversions In 1 Month
WHAT CAN GOOGLE ANALYTICS DO FOR PLUMBERS?
Want the most advanced Google Analytics tracking tools available? Would you like to optimize your content for maximum search engine results? Need to work on your site's reputation management?
We at Plumb Solutions  can help you with all this and more. Our top-notch expertise has helped our past clients achieve these results.
INTEGRATION WITH OTHER GOOGLE PRODUCTS
Google Ads
Google Ads are one of the most common ways for plumbing websites to increase traffic. By combining it with Google Analytics, you can get a picture of which advertisements bring visitors back to your website.
This allows you to A/B test advertisements and determine how factors like keywords and marketing channels improve conversion rates. Since we've been helping plumbing business owners for over a decade, we know which keywords and ads you need to start with until it's time to refine and optimize your budget for maximum conversions.
Google Search Console
Google Search Console might sound similar to Analytics but is very different. Its primary purpose is to optimize and improve your website. It tracks metrics like:
How your website performs on Google's search engine
How many other sites link back to yours
How many internal links are on your site
If there are any technical errors on your site
How your site ranks among keyword queries
Much like Google Analytics, Google Search Console is a complex subject that requires time to learn and perfect. However, it's by far one of the most important things you can learn if you want a successful website.
ARE YOU READY TO GET STARTED?